32,680
COMPENSATION CASES
98% SUCCESS RATE
WE ARE READY TO WIN YOURS!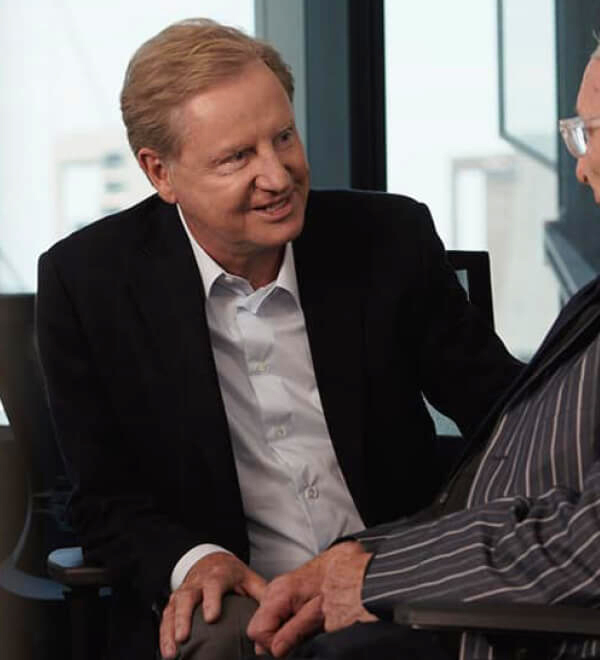 THE ORIGINAL BRYDEN:
The man who invented the No Win, No Fee guarantee, over 40 years ago
As a boutique, client-centric firm and who has witnessed countless clients taking back control of their lives, Robert Bryden and his team believe in giving every case the personal attention it deserves to ensure a successful compensation claim.
For individuals who have experienced various forms of injury — financial, physical, or emotional — and who have a legitimate legal path to compensation, Robert Bryden Lawyers are dedicated to finding that route and ensuring clients receive the compensation they rightfully deserve.
Major Car, Motorcycle, Bus & Bike Accidents
Slip & Fall and Public Liability
Total & Permanent Disability (TPD)
Institutional Child Sexual Abuse
Superannuation Claims for Injury
WHY CHOOSE US
THE REAL BRYDEN, THE REAL DEAL
NO WIN, NO FEE:
In the event of an unsuccessful claim, Robert Bryden Lawyers will not raise an invoice for their time.
MEET WITH ROBERT:
No other firm offers every single client a complimentary meeting with their Principal.
WINNING 98% OF CASE:
Clients are in good hands and can have confidence in the firm's extensive experience of over 40 years and track record of handling more than 32,000 cases.
MAKING A DIFFERENCE:
Integrity is a core value at Robert Bryden Lawyers, only taking cases they can truly help.
AUSTRALIA-WIDE ACCESS:
Robert Bryden Lawyers ensures that legal support is readily available to every client, no matter where they are located in Australia.
FAMILY OWNED & OPERATED:
As a dedicated family business, their central focus lies in the well-being of clients and their families.
WHAT OUR CLIENTS SAY ABOUT US!
Ian

Medical Negligence



 



 



 



 



Thank you for taking on our case and explaining so well the ins and outs of medical negligence. We knew we had the right team on our side. We would like to say a huge thank you for your support, guidance and friendship over the past 5 years.
Rosemary

Personal Injury Claim



 



 



 



 



Robert Bryden Lawyers, was the only firm who, after consultation, agreed to take on my claim. To Robert and his team – Gavin, Suzi and Bronwen. You did so much work on my behalf - thank you. I can now move on with the rest of my life.
Isabella

Injury Due to Negligence



 



 



 



 



With Robert on my side, my future is a lot brighter than it was. With the injury, I couldn't dance or move around like I used to, but by winning this case and receiving the negligence compensation, I can now pursue my dreams of becoming a performer and singer.
REQUEST A FREE CONSULTATION
Fill out the form below to recieve a free and confidential initial consultation.